24
Sep
Victory, title and a ticket for the big race!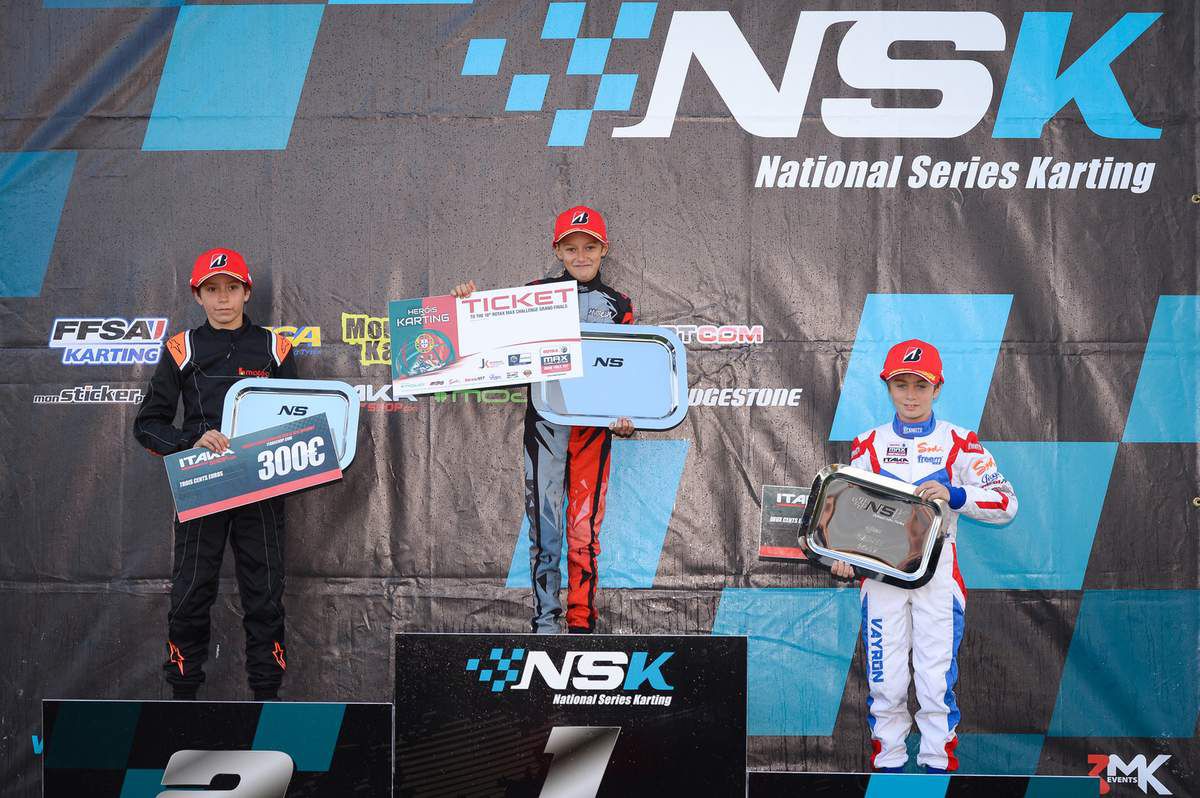 National Series Karting, 3rd and final round, Val d'Argenton, 16-17 September 2017
Marcus Amand won more than just the race at the Val d'Argenton circuit. This third victory in three rounds of the National Series Karting gave him the title in the Cadet category, but this success also means that he has been selected to join Team France to take part in the 2017 Rotax Grand Final at the Portuguese circuit Portimao! And that is priceless!
To get there, the 11-and-a-half-year-old Franco-Finn had to confront an average of 42 rivals at three great circuits. Salbris, Varennes-sur-Allier and the Val d'Argenton have all hosted World Championships in the past. Each time, the weather conditions were variable, even terrible, but Marcus managed to stay on course through thick and thin… apart from the pre-final in the last round of the series, when in the rain, he spun coming into the main straight! It was the only time he missed out on first place, but he wasn't punished too harshly for this as he still managed to finish second.
The PB Kart driver took home the three bonus points for pole position each time. He was victorious in all nine qualifying heats, as well as two of the three pre-finals and 100% of the finals, not to mention setting the fastest lap in most races.
To reward his efforts, Marcus has won the right to take part in one of the most important races of the international Karting calendar. The Rotax Grand Final is the hardest and most prestigious race in the world for his age group. The event welcomes drivers from sixty countries, selected through their results in national and international Rotax-labelled competitions. The original concept of the meeting includes making a complete racing package available to the competitors, including a tool box! This means that like all the entrants of the Mini Max category for 11 to 13 year olds, Marcus will drive a Birel Art-Rotax. But as usual, he will be able to count on coaching and technical support from Bertrand Péchon, who will bring with him the "PB Kart spirit" which has worked wonders on so many circuits!
The 360 drivers qualified for the Rotax Grand Finals will be at the Kartódromo Internacional do Algarve from Saturday the 4th of November and the finalists will battle it out seven days later. Go Team France!
Photos KSP.fr