09
Aug
Serial winner!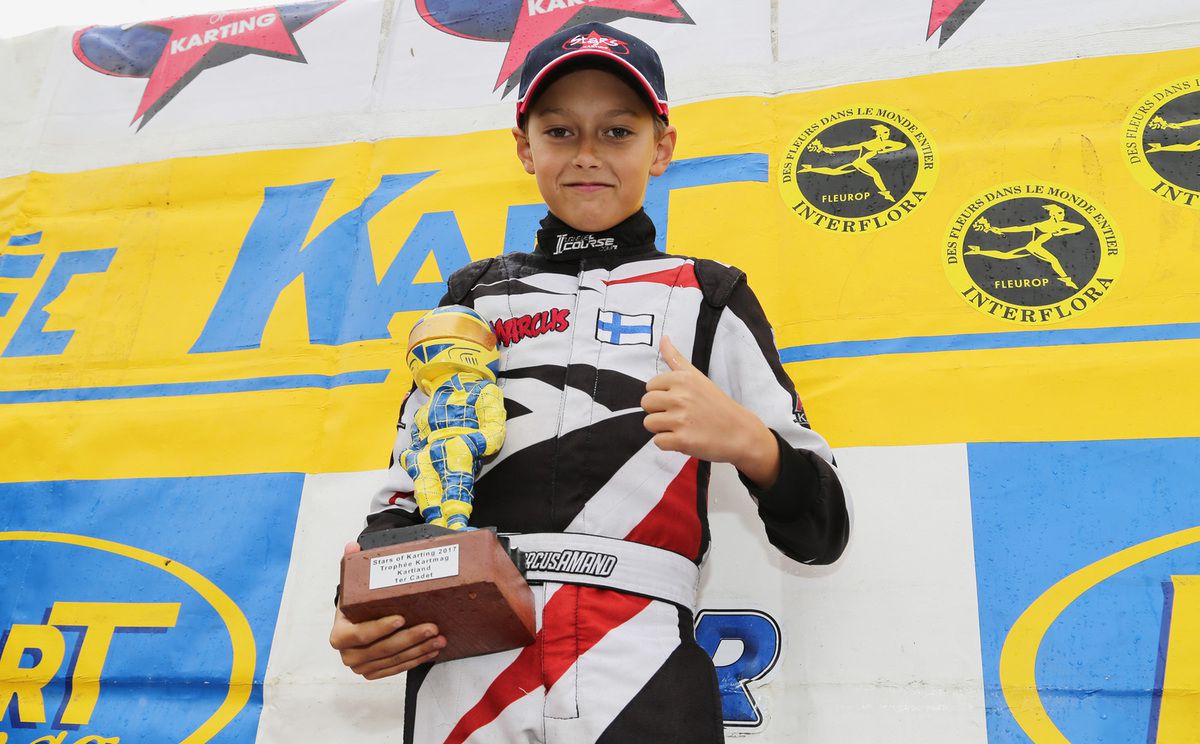 18th Kart mag Trophy, 3rd round of the Stars of Karting series, Kartland, 22-23 July 2017
The magazine Kart mag has been organising its trophy since 2000. On the new Kartland circuit not far from Paris Marcus Amand topped the time sheets from qualifying to the final in the Cadet category. For the second time in his young career he left with the famous statuette reserved for Kart mag winners. He also clinched the title in the Stars of Karting series before the final round.
As there were delays in the circuit being homologated by the French Motor Sports Federation few drivers were able to test there beforehand. Marcus quickly found the right lines as proved by his pole position half-a-second ahead of his nearest pursuer. He dominated both qualifying heats and set the fastest lap in the race.
The PB Kart driver powered by MSR was quickest in the warm-up on Sunday morning, and then won the pre-final again setting the fastest lap. In the final Enzo Caldaras gave him a good run for his money. Caldaras had been making consistent progress since the start of the meeting and made people sit up and notice by taking the lead on the first lap. Marcus got past next time round and the two young chargers went head-to-head in a thrilling battle in which they swapped places on several occasions. The Franco-Finn waited to choose the right moment and the right place to make his overtaking move stick with the finish in sight. He won the Kart mag Trophy for the second time as he had done in Minikart in 2015.
The Stars of Karting points-scoring system awards points three times per meeting, after the heats, the pre-final and the final. As things stand Marcus has clinched the 25 points for 1st place eight times out of nine including the three finals, the only exception being second in the heats in Anneville. He already has a big enough lead to ensure victory in the championship for the second year running before the final round in Varennes at the end of October!
Photo by CT Photo