26
Jun
You win some, you lose some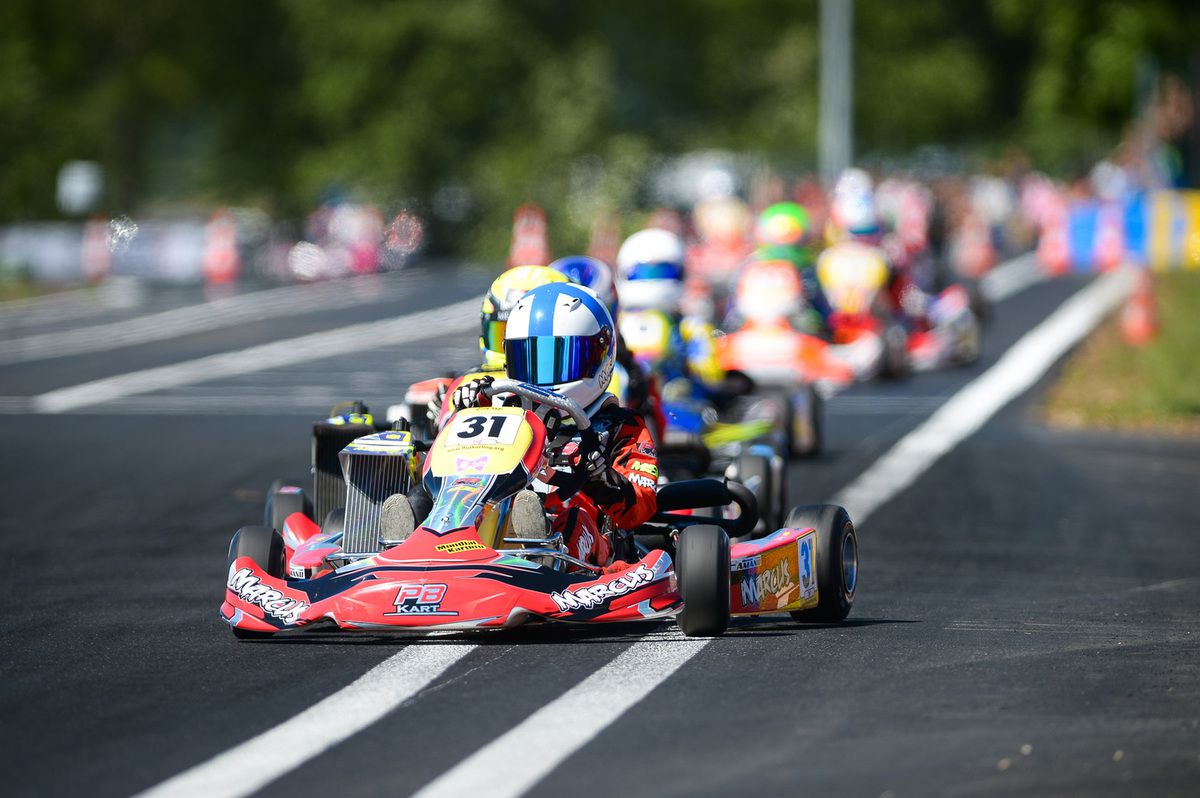 Rotax Challenge France, Ancenis, 10-11 June 2017
FFSA Cadet French Cup, Septfontaine, 17-18 June 2017
Marcus Amand has recently competed in two important events back to back: the Final of the French Rotax Challenge, which he dominated, and the Cadet French Cup, where his hopes of a podium did not materialise.
In Ancenis, not far from Nantes, the French Rotax Challenge Final took place a lot earlier than usual, this usually autumnal race having been scheduled this year at the end of spring. It didn't take much for Marcus to claim an incontestable pole position, with a gap of more than half a second. Zero + zero + zero + zero = the number of points for four victories that have given the Franco-Finnish driver first place in the intermediate standings. The format of the event did not contain a pre-final. Marcus continued his victorious streak by leading the finale from start to finish! He won the event just as he did in 2014 in the Mini Kart class.
The Septfontaine Franche-Comté circuit was chosen to host the "Coupe de France" of the Cadet category, which attracted an impressive field of 74 drivers. Marcus entered the competition at a good pace, setting the 2nd best time in qualifying, less than a tenth off of pole. The PB Kart-MSR driver and his Zanardi-Rotax performed wonderfully during the four heats, scoring three victories and a second place to lead the intermediate classification.
Starting from pole in the pre-final, Marcus held on to the top spot for five laps before being overtaken by Tim Mérieux. The two young guns finished in this order to continue their battle during the decisive final. It was then that Marcus started to get into trouble.
On an extremely abrasive circuit, the tyres were very worn down and the rubber accumulated on the racing line. Leaving the line to overtake an opponent turned out to be a perilous move and Marcus, who led at the start of the race, made that mistake twice. But he stayed in the running for a place on the podium. In the last lap, he tried to take second place back from Tim Mérieux, but the latter defended himself and contact ensued. Marcus finished second whereas his rival found himself at the bottom of the results. The officials refused the argument that it was a racing incident and decided to disqualify Marcus. The weekend didn't end as well as it had started, but Marcus will without a doubt be able to motivate himself for the next events. He will be at the start of the second round of the NSK in Varennes on the 1st and 2nd of July.