12
May
Stars of karting – Marcus doubles up!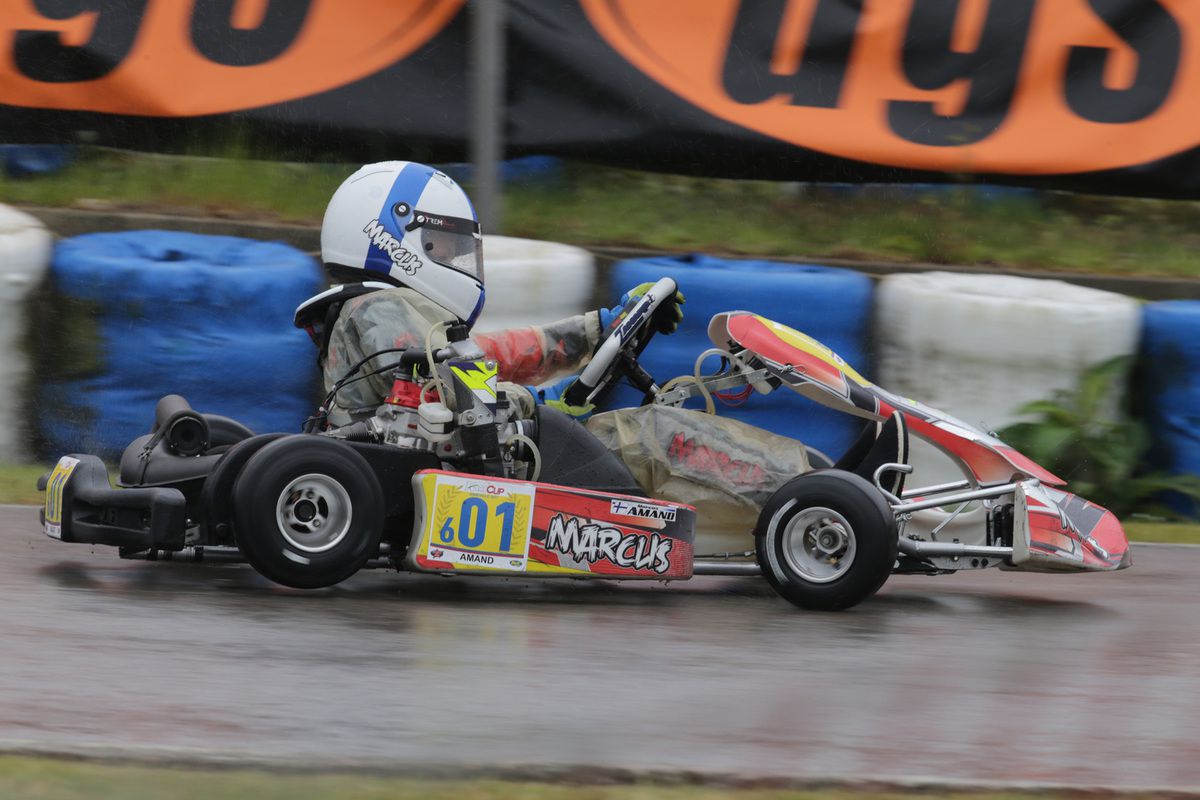 Stars of Karting Series, Cadet class, 2nd round in Anneville, 6-7 May 2017
Spring was but a distant promise in Anneville for the second round of the Stars of Karting Series, while the cold, the wind and the rain were present in abundance! Marcus Amand had no problems adapting to these conditions and scored another victory just over two months after Lavilledieu. At present the Franco-Finn has won five of the six races in which he has taken part in France since the start of the season.
Saturday began in the dry for the 30 cadets. Marcus set the second-quickest time in the first free practice session and was heading for the top of the time sheets in the second. When it began to rain in Normandy he was pipped for pole in the early afternoon by Michal Kupczyk. Then he found himself up against another redoubtable rival, William Nicouleau, who won the first qualifying heat. Marcus took his revenge in the second, beating Nicouleau by a few tenths-of-a-second.
It was still wet on Sunday morning but the weather gradually improved as the day wore on. The two young chargers who shared victories in the two heats were on the front row of the grid for the pre-final with William on pole and Marcus on the outside. The Franco-Finn shot into the lead but was unable to pull away. The gap between them was less than a second throughout the 10-lap race.
In the final other rivals threw their hats into the ring and the best cadets fought a no-holds-barred battle for the three places on the podium. Sasha Dury took the lead on the second-last lap, but Marcus managed to slip past her to snatch a last-gasp victory.
The PB Kart driver's win was all the more meritorious as he wasn't always the quickest in Anneville. Second after the heats, winner of the pre-final and final, means that Marcus has opened up a big lead in the Stars of Karting Series which will restart in July. But he has other aims in mind beginning with the opening round of the National Series Karting on the Salbris circuit on Sunday 14th May.
Results: