09
May
Marcus wins the three races in the Centre Region Championship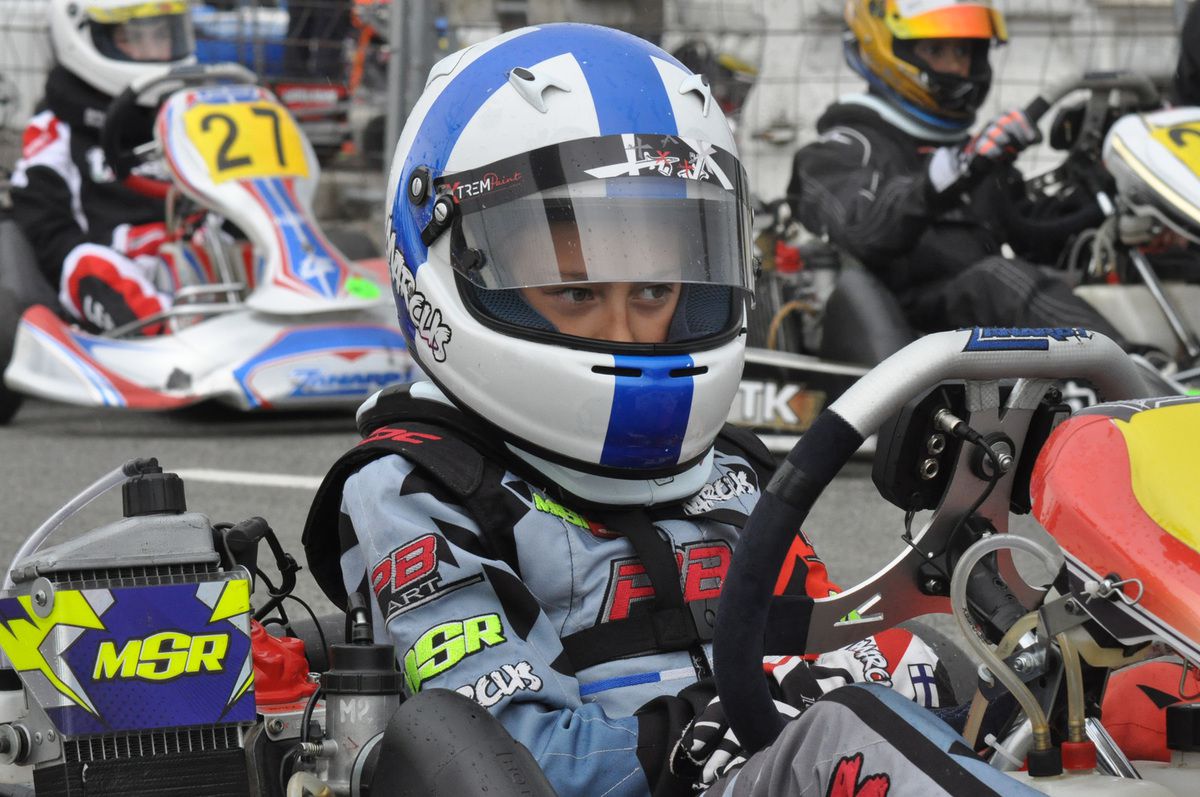 Franco-Finnish driver Marcus Amand who turned 11 on 5th February is racing in the Cadet category this year. As in 2015 in Mini-Kart and in 2016 in Minime, he won the three races counting towards the Ligue du Centre Championship, but he did not clinch his fourth title because of his Finnish licence.
The Ligue du Centre Championship takes in the Salbris, Saint-Amand and Mer circuits, which have all hosted major national and international events. On the grid for each event there were 22 to 25 cadets between 10 and 15 years of age.
For the third year running Marcus is part of the PB Kart team run by Bertrand Péchon who has five young kart hopefuls under his wing. Marcus's regional season kicked off with a flawless performance at Salbris crowned with a clear-cut victory in the final. On the other hand, he had to call on all his determination and the qualities of his machine (Zanardi chassis and Rotax engine tweaked by MSR) to beat Hugo Do Vale Valente at Saint-Amand Montrond. The outgoing triple champion only left pole position to his rival:"It was very cold in qualifying and the engine cut out on me on a few occasions, which cost me a few tenths of a second," Marcus explained.
The final event on the Mer circuit was held in sunny conditions on Saturday, but on Sunday it was a different kettle of fish with clouds and stormy weather. Marcus set pole and won the qualifying heat, but the arrival of rain during the pre-final played a nasty trick on the PB Kart driver. He started off with tyre pressures that were too low and was unable to defend his position as leader until the flag. Despite putting up stiff resistance, Marcus had to make do with fifth place.
The future winner tells us about the last final in the championship: "I moved up from fifth to third at the start and then the drivers in front of me made mistakes. The guy in second place spun and the leader went off into the grass. I took first place and I opened up a gap. The track was very slippery and I gave myself a couple of frights, one at the end of the straight under braking for the quick chicane. But I was able to keep everything under control. I would like to thank the PB Kart team for this string of victories and I would like to congratulate the team's other drivers who all scored great results. I hope that we're going to continue the good work in the forthcoming national races."
Marcus is referring to the second round of the Stars of Karting series on 6-7 May in Anneville where he'll be trying to repeat his victory in Lavilledieu. A return to Salbris for the first round of the NSK is programmed for the following week.