03
Mar
First 2017 victory for Marcus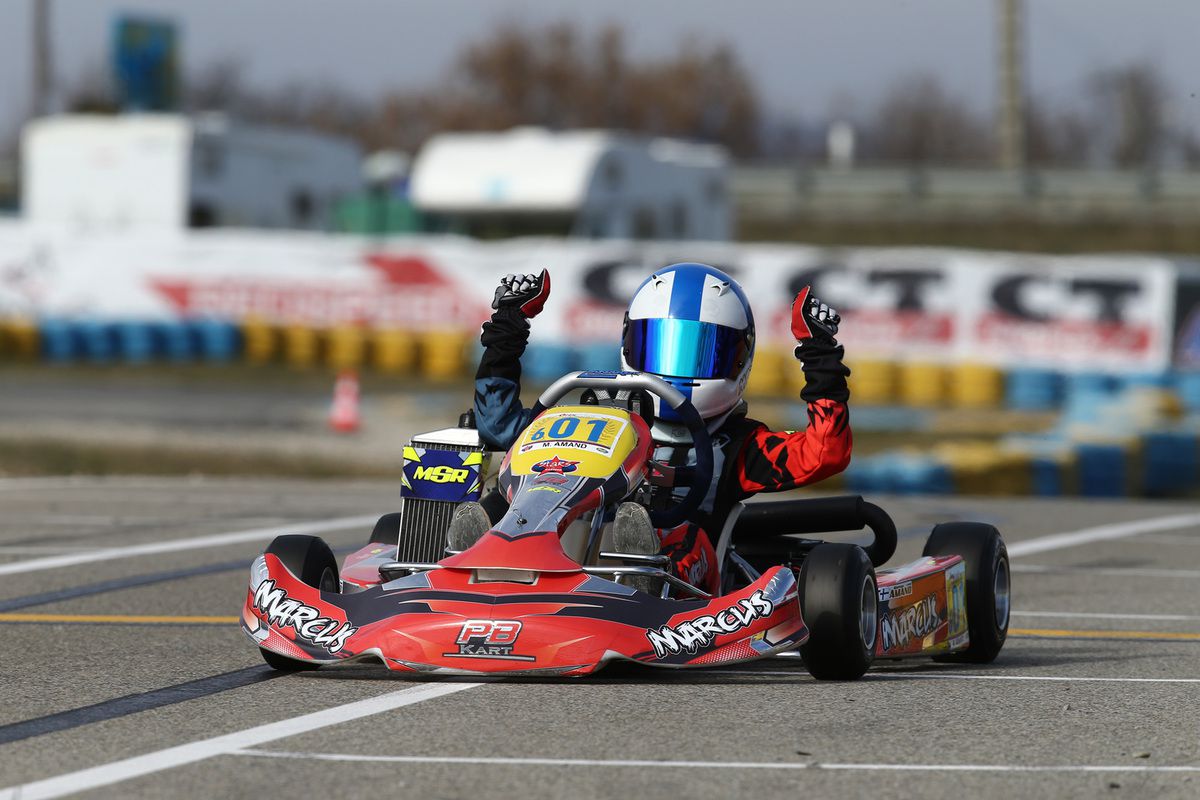 1st round of the Stars of Karting series, Lavilledieu (France) 25-26 February 2017
The young Franco-Finnish kart driver Marcus Amand began his season in Italy, where he discovered the Adria circuit. For his first outing in France, during the inaugural round of the Stars of Karting series in Lavilledieu, he reunited with his team PB Kart and his technician-coach Bertrand Péchon. The duo were quick to get their bearings and this weekend in the Ardèche resulted in an undisputed victory.
Marcus is the title champion of Stars of Karting. In 2016, in the Minime category, he didn't finish lower than second in any of the four rounds of the calendar, and his season ended in style with a victory. Entered in the Cadet class this year (drivers from 10 to 15 years old), he is racing a Zanardi chassis equipped with a Rotax Minimax 125 cc two-stroke engine, fine-tuned in the MSR workshops. Marcus has already had a few successes at the end of 2016 with this promising new engine tuner.
The Lavilledieu circuit really sorts out the wheat from the chaff with its undulating layout, a banked section followed by a parabolica, while the rest of the track that runs along a hillside is leading to a dizzying straight. At the end of this, right after the start in fact, the drivers plunge into a quick left-hander before having to brake heavily.
From the first free practice sessions, Marcus put himself at the top of the timing sheets, then claimed pole position. He made very good starts and the two qualifying rounds resulted in him pulling away from the rest of the pack and crossing the line on his own.
Marcus repeated this domination in the prefinal and in the final, which gave him the maximum amount of points. In the wake of this excellent start to his French season, the 2015 French Minikart champion will head off to Salbris at the end of the week for the first round of the Sologne Trophy.
Results: